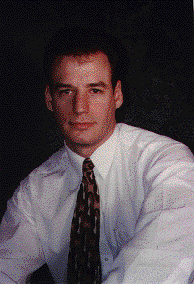 Nicholas Prata was born in Pittsburgh in 1968 and lived in 11 homes and 5 different states before his senior year in high school. He attended the University of Delaware, graduating in 1992 with degrees in History and Political Science, with a minor in Philosophy.
Although he flirted briefly with the idea of a career in law, Nick went on to become a banker. However, his first love has always been writing. His dream of becoming a published author was fulfilled in 1997 with the publication of his first book, Angels in Iron.
Nick currently resides in Bear, DE.
From Author's Page at Arx Publishing
[ Summary - Angels in Iron ] [ Summary - Dreams of Fire ] [ Summary - Kerebos ]